Advancing and improving the treatment of deep venous disease
Vesper Medical is a privately held company shaping the future of treating deep venous disease through the creation of a next-generation, modular, and uniquely engineered venous stent portfolio that addresses the multiple anatomical challenges presented by the iliac and femoral veins and provides the ability to customize therapy to a broad range of patient needs.
Vesper Medical's leadership team is comprised of professionals who share a passion and commitment to advancing the treatment of deep venous disease.
Management Team
Bruce J. Shook
President and CEO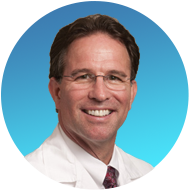 Mark J. Garcia, MD, F.S.I.R., F.A.C.R.
Chief Medical Officer
Joseph C. Griffin, III
Vice President, Regulatory Affairs and Quality Assurance, Compliance Officer
Mike Longo
Vice President of Research and Development
Marc Penna
Vice President, Clinical Affairs
Monica L. Klos
Controller
Suzanne Wallace, CRNP
Senior Director, Clinical Marketing
Andrea Dunkle
Director, Human Resources and Administration
Board of Directors
Bruce J. Shook
President and CEO, Vesper Medical
Justin Klein, MD, JD
Managing Partner, Vensana Capital
Geoff Pardo
Partner, Gilde Healthcare
Mark Garcia, MD
Co-founder & Medical Director
Vascular & Interventional Associates of Delaware
Tak Cheung
General Partner, New Enterprise Associates
Neil Hattangadi, MD
CEO, Cortica
Former Business Leader, Peripheral Vascular, Phillips
Stacy Enxing Seng
Venture Partner, Lightstone Ventures
Scientific Advisory Board
Paul Gagne, MD
Southern Connecticut Vascular Center, Darien, CT
Stephen Black, MD
Guy's and St. Thomas' NHS Foundation Trust, London, UK
Rick De Graff, MD
Maastricht U., Maastricht, NL
Michael Lichtenberg, MD
Klinikum Arnsberg, Arnsberg, Germany
Gerry O'Sullivan, MD
Galway U., Galway, Ireland
Thomas Zeller, MD
Universitaet-Herzzentrum, Bad Krozingen, Germany
Marianne Brodmann, MD
Medical U. Graz, Graz, Austria
Mike Dake, MD
Stanford U., Stanford, CA
Mahmood Razavi, MD
Vascular & Interventional Specialists of Orange Country, Orange, CA
Raghu Kolluri, MD
Ohio Health Heart and Vascular, Columbus, OH
Deepak Sudheendra, MD
University of Pennsylvania, PA
Erin Murphy, MD
Sanger Heart & Vascular Institute, Charlotte, NC
Patty Thorpe, MD
Arizona Heart Hospital, Phoenix, AZ
John Rundback, MD
Holy Name Medical Center, Teaneck, NJ
Kathleen Gibson, MD
Lake Washington Vascular, Bellevue, WA
Vision, Mission, Values
Our vision is a world that is free from the pain and disability that is associated with deep venous disease. We are dedicated to improving life for patients suffering from deep venous disease and developing technology for the physicians who treat them. Our core values are respect, integrity, innovation, quality, and above all patients first.
Contact us for information about Vesper Medical and the VIVID clinical study
* Required Field